Anurag Jain - Awarded Best Business Coach on AI & Digital Business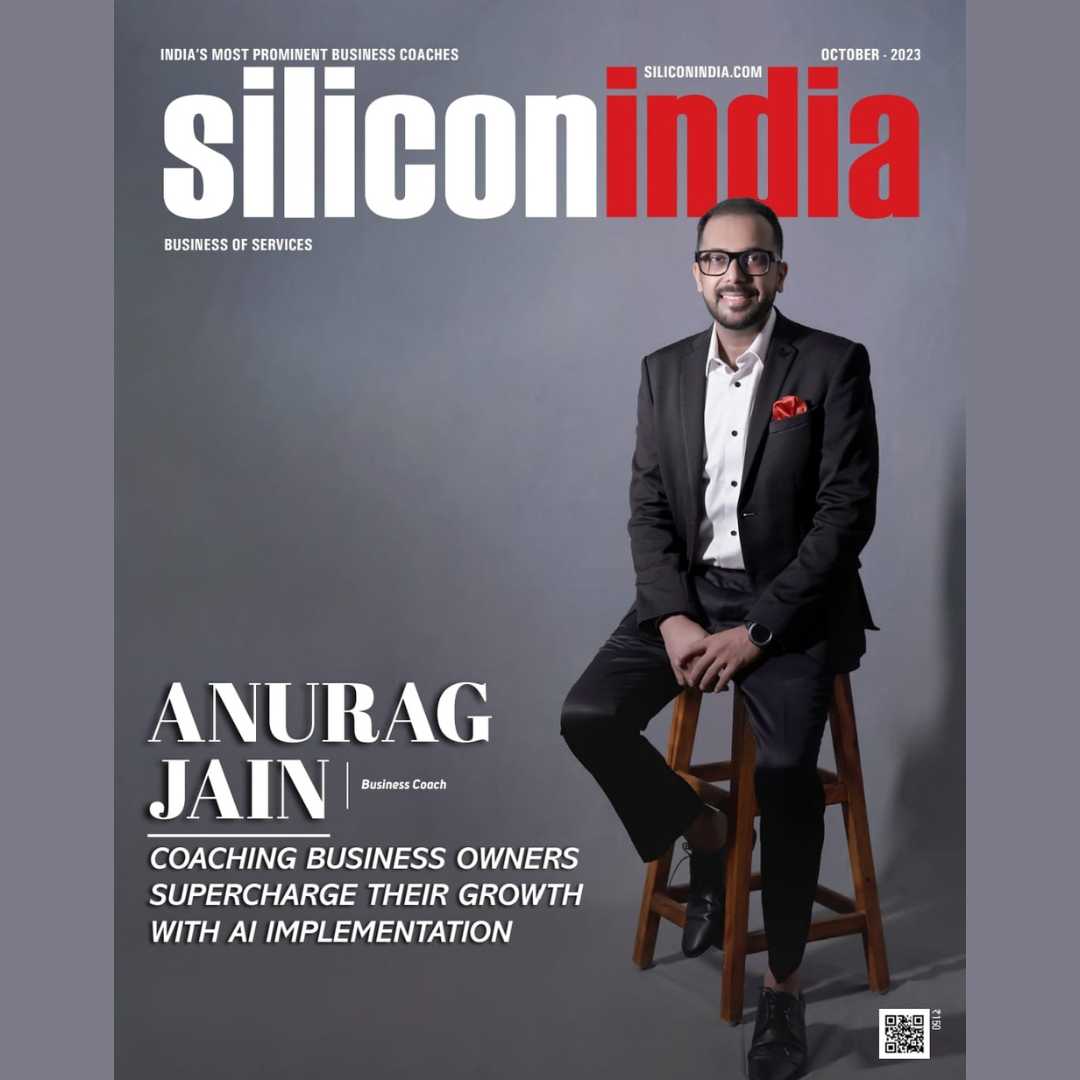 Leading a transformative wave in business and career advancement by empowering over 100,000 individuals and organizations globally to excel in an AI-centric world, revolutionizing how AI is integrated and leveraged for unprecedented growth and success. Join my AI FOR BUSINESS WEBINAR to turbocharge your entrepreneurial or career journey with AI!
Embark on a journey of discovery and innovation with our AI FOR BUSINESS WEBINAR, a pivotal resource for entrepreneurs and professionals alike. As we embrace the era of artificial intelligence, our webinar offers a unique blend of insights and practical strategies, along with AI Tools designed to enhance business processes, decision-making, and customer engagement using AI. 
Whether you're a seasoned business leader or just starting out, our webinar is tailored to demystify AI technologies, providing you with the tools and knowledge to stay ahead in a competitive, AI-driven market. 
Best Business Coach Award
For impact on entrepreneurs and startups
As a celebrated author and keynote speaker, I've transformed the understanding of AI in business with groundbreaking insights and real-world applications. My sessions at prestigious institutes like IIM Mumbai have enlightened future leaders and professionals on harnessing AI's transformative power for strategic advantage and innovation in today's competitive business landscape. Buy Your Copy of "POWERHOUSE – AI PLAYBOOK" on Amazon.
Best Selling Author on AI For Business
keynote session on artificial intelligence at iim, mumbai
Recognized as a leading voice in AI for Business, I've guided countless professionals and organizations in embracing AI. With deep expertise in AI business ideas, the role of AI in business, and practical AI business examples, my insights offer a profound understanding of AI's benefits and its pivotal role in modern business dynamics. Follow me on Linkedin for interesting content on AI, Business and Leadership.
My mission is to demystify the complexities of AI and unlock its full potential for businesses of all sizes. As a Linkedin Influencer, I delve into the latest AI trends, actionable AI strategies for business growth, and leadership insights that align with the evolving digital landscape. 
My focus is not just on theoretical aspects but on delivering real-world, impactful AI solutions. Whether it's exploring AI for improved customer experiences, innovative AI marketing techniques, or AI-driven operational efficiencies, my guidance is tailored to empower leaders and organizations to 10x their impact!
Top Voice in AI For Business
Pioneering AI Business Strategies and Insights
Attention Aspiring Entrepreneurs and Leaders! Supercharge your journey to the Elite 1% with right AI implementation. Embark on a journey to master AI with my '10x AI Domination Framework' in a special 30-day masterclass. This comprehensive program is designed to unlock AI's potential across various business functions, offering strategies and AI tools essential for navigating today's AI-driven business landscape with confidence. Join my AI For Business Masterclass and move from "Idea" or "No Idea" to Business Launch in 30 Days, with zero tech skills.
Dive deep into the transformative power of AI, where every session of this masterclass bridges the gap between abstract AI concepts and actionable techniques. Whether you're a budding entrepreneur or an established leader, this program is tailored to equip you with the AI know-how to innovate, optimize, and thrive. 
Don't let tech jargon intimidate you; let's demystify AI together and pave your way to launching successful, AI-powered businesses.
Top AI For Business Coach
Sign up for ai for business webinar & 10x your growth
Join our community to receive exclusive updates, bonus content (like AI Tools List, CHATGPT Prompts, Linkedin Influencer Guide and more), and expert insights on AI, leadership, and business trends. Subscribing will keep you at the forefront of industry developments, offering access to cutting-edge strategies and thought leadership to fuel your professional growth and business success. Subscribe and get access to my Inner Circle with Exclusive Bonuses and Update on AI, Business and Leadership.
As part of our esteemed community, you'll not only receive regular insights into the latest AI trends and business strategies but also get personalized tips and advice to leverage AI for career excellence and business mastery. 
Our curated content, ranging from AI integration guides to leadership development resources, is designed to cater to both your professional and personal growth. By joining our inner circle, you're not just subscribing to a newsletter; you're gaining a partner in your journey towards becoming a visionary leader and a business trailblazer. Stay ahead of the curve, embrace change, and transform your potential into extraordinary achievements with our exclusive community support.
Subscribe for Exclusive AI Insights
Stay Ahead with the Latest Trends in AI & Business
Digital and AI Business Coach
Discover Proven Business Strategies and Leadership skills To Supercharge Your Growth. Subscribe Now, and Skyrocket Your Online Business Journey with Expert Insights.