Introduction: Instagram Threads
As the digital landscape evolves, social media sites constantly introduce new methods to participate and communicate. Instagram, a platform billions use for photo and video sharing, has launched Instagram Threads, a text-based chat platform.
Instagram Threads seeks to alter how people communicate online by combining Instagram's standard features with a new emphasis on textual communication.
Instagram Threads is intended for casual users and content providers, with a separate location for real-time updates and public interactions. With its introduction, the question on everyone's lips has been, "How do I use Instagram Threads?" If you've wondered about this, you've come to the perfect site. This article will provide the information you need to make the most of Instagram Threads and use its features to enhance your social media experience.
Instagram Threads provides something for everyone, whether you're an Instagram veteran or a novice to the network. So, prepare to dive into the world of Instagram Threads and uncover the advantages of this intriguing platform, illustrating how it stands apart in the congested social media industry.
Ready? Let's go into the nitty gritty of Instagram Threads, from creating an account to learning its capabilities and comprehending its role in the greater social media ecosystem.
Instagram Threads Decoded
Instagram has always been known for its immersive visual experience, allowing people worldwide to interact by sharing photographs and videos. Instagram Threads expands the platform's reach into text-based interaction, leveraging its 2.35 billion user base to establish a new arena for dynamic public dialogues.
This inventive move follows an ever-changing social media ecosystem. Platforms like Twitter have dominated the sphere of textual communication in recent years, giving rise to real-time discussions on a wide range of issues. With its aesthetic focus, Instagram remained on the margins of these discussions. Instagram hopes to join this conversation with the release of Threads, a unique blend of image-based connection and text-centric communication that represents the various ways users want to communicate online.
Instagram Threads have enormous value and potential in today's social media world. Threads provide a new way to interact where users increasingly demand genuine connection and dynamic dialogue. They can not only publish text updates but also participate in public discussions and comment on and reshare messages, precisely like on Twitter, but with the added visual flair that Instagram is known for.
Threads has multiplied since its inception, gaining over 5 million users in record time. This rapid development reflects the strong desire for a platform that combines Instagram's visual appeal with Twitter's conversational aspect. Instagram Threads stands as a monument to the growing demands of the digital world as people continue to explore numerous means of online communication.
Instagram Threads expands interaction opportunities for businesses and marketers. Brands may now connect with their audiences through text-based chats, tapping into real-time debates and trends. It is crucial in today's digital marketing toolset since it provides a more participatory way to develop brand visibility and foster community.
In summary, Instagram Threads is more than simply a new feature for Instagram; it is a significant factor in the larger social media ecosystem. Its rise represents a shift in user preferences and interaction patterns, ushering in a new era of online communication evolution. As a result, knowing how to use Instagram Threads and its potential consequences can give individuals and businesses a competitive advantage in the digital market.
Understanding Instagram Threads: What It Is, Its Distinctive Features, and Its History
Instagram Threads, a fork of the ever-popular Instagram, is a game-changing platform that harnesses the power of dialogue. Unlike Instagram, which focuses heavily on visual information, Threads is intended to enable text-based collaboration. It draws components from other platforms, such as Twitter, but adds a distinct flavor that distinguishes it.
Unlike regular Twitter discourse, Threads is inextricably linked to the Instagram ecosystem. Individuals may log in using their Instagram credentials, allowing Threads to tap into a pool of 2.35 billion individuals. Furthermore, the user interface is similar to the Instagram comment section, giving Instagram users a familiar experience.
Thread is a one-of-a-kind combination of Twitter's conversational dynamics with Instagram's user-centric design. You can write posts with up to 500 characters, which is higher than Twitter's 280-character limit, and include up to 10 photographs or videos up to 5 minutes long. This combination enables more in-depth discussions and a more excellent content exchange range than other platforms.
Another notable aspect is the lack of a 'edit' function. Once a thread is made, it cannot be changed, encouraging users to think about their ideas before sharing them with the world. Threads, unlike Twitter, does not use hashtags and does not have a trending area, focusing on individual posts and conversations rather than hot themes.
Threads originate in an earlier incarnation launched by Instagram's parent company, Meta (previously Facebook). Threads, which debuted in 2019, was conceived as a "camera-first" messaging app focused on posting status updates and conversing with close friends. This iteration, however, was terminated in December 2021. While the current Instagram Threads have the same name, it has a different focus and objective. It tries to capture a portion of the online conversation environment dominated by sites like Twitter.
As we learn how to use Instagram Threads, we recognize its potential to transform online communication, making it an indispensable tool for consumers and businesses.
Step-by-Step Instructions for Creating an Instagram Threads Account
Because of its close connection with Instagram, getting started with Instagram Threads is a breeze. Here's a detailed tutorial on how to set up your Instagram Threads account:
Instagram Threads is available on the Apple App and Google Play stores. Navigate to the relevant store and search for "Instagram Threads" on your smartphone. When you discover the app, tap 'Download' or 'Install' to download it to your device.
Open Instagram Threads after it has been installed. A clean, basic UI will greet you. – https://www.threads.net/@digicrusader
Login with Instagram: Select 'Login with Instagram' from the menu. This is an essential feature of Threads because it allows you to skip the traditional registration process. Threads eliminate the need to fill out personal information using your Instagram credentials, making the sign-up procedure simple and quick.
Import Your Profile: Click the 'Import from Instagram' button after logging in. This operation will move your Instagram bio to your Threads account, saving you the hassle of creating a new one.
When your account is created, you will be granted a unique ID based on when you joined the site. This ID displays on your Instagram page as a badge alongside your name or username, informing your followers that you are also on Threads.
Threads automatically put your profile private if you are under the age of 18. This means that only people you approve of may view your postings and interact with you, giving younger users more privacy and protection.
This technique's convenience and simplicity are fundamental drivers in Instagram Threads' quick ascent. Threads provide an appealing and accessible experience from the start by utilizing the current Instagram user base and giving a hassle-free setup approach. This emphasis on user experience continues as you explore the platform, as we will see in the following section: how to utilize Instagram Threads.
Discovering Features and Increasing Engagement with Instagram Threads
After you've created your Instagram Threads account, you can begin exploring the platform's features and learning how to use them to engage in meaningful conversations.
Submitting Updates: Instagram Threads, like Twitter, are founded on submitting text-based updates. Click the pencil icon in the bottom navigation bar to make a post. This displays a text box in which you can enter your update. Threads allow up to 500 characters each post, providing plenty of space to express yourself. Remember that intriguing material typically elicits responses, so consider asking questions or sharing an exciting thought to start a conversation.
Public Discussions: You can engage in public discussions and publish text updates. Threads, unlike Instagram, are intended for community conversations. You can participate by reacting to other people's posts or beginning a conversation.
Media Sharing: Besides text updates, Threads allow you to share links, photographs, and videos. You can include up to ten photographs or videos (up to five minutes long) in your post for a rich multimedia experience. This feature is a terrific way to share related content to your post, whether it's an article, a photo, or a video clip.
Searching and Following: Threads' search feature is simplified and focuses on discovering people. Threads allow you to find your favorite Instagram accounts and follow them to receive updates. Search for the account by name and tap the 'follow' button. This is a simple yet efficient method for curating your Threads feed based on your interests.
Maximizing Engagement: As with other social media sites, engagement is the key to success on Threads. Respond to comments, interact with posts from accounts you follow, and attempt to create exciting content. Always be willing to participate in meaningful discussions, and don't be afraid to start your own.
Keeping It Civil: Instagram Threads prioritizes a positive and respectful environment. Always ensure your contributions and replies add value to the discourse and follow the platform's community guidelines.

While Threads is a basic program, it offers a distinct set of functionality that distinguishes it from other social media sites. Its seamless integration with Instagram and its emphasis on text-based dialogues make it an exciting and user-friendly alternative to networks like Twitter. You may join and expand the ongoing conversations on Instagram Threads by knowing how to properly navigate and use its features.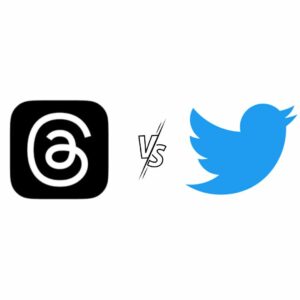 Instagram Threads vs. Twitter: The Fight
As Instagram Threads gets traction, it's reasonable to draw comparisons to Twitter, the undisputed king of microblogging. While they share similar concepts, the subtleties of their functionality and user experiences give each platform a distinct identity. Here's a simple comparison to help you understand how these two social media behemoths compare.
Character restriction: The 280-character restriction is at the heart of Twitter. This encourages brevity and requires users to think concisely. On the other hand, Instagram Threads raises the character restriction to 500, allowing for more extensive debates and detailed submissions. This can be beneficial for people who frequently find Twitter's limit to be too limiting.
Attachments: Both platforms allow you to include photographs and videos in your posts. Threads, on the other hand, go a step further by enabling up to 10 photographs or videos in a single post and films up to 5 minutes long. When compared to Twitter, this provides a more robust multimedia experience.
Ease of Registration: Instagram Threads utilizes its parent platform's large user base, allowing users to sign in using their existing Instagram identities. This shortened method is convenient and promotes user uptake. Twitter, on the other hand, requires a separate sign-up process.
Search Feature: Twitter features an advanced search function that allows users to examine tweets, trending topics, and hashtags. This facilitates content discovery and allows visitors to join hot conversations effortlessly. Threads' current search functionality is limited to finding people to follow. While this may change in the future, it presently puts Threads at a disadvantage regarding content discoverability.
Privacy: Threads takes a proactive attitude to user privacy, particularly for its younger users. Users under 18 have their accounts automatically turned private, creating a safer environment for younger audiences. Twitter, on the other hand, leaves privacy options to individual users.
Interactions: Threads is primarily concerned with facilitating public debates. Its design, based on the Instagram comment area, provides a user-friendly and familiar platform for interaction. While permitting conversations, Twitter primarily focuses on publishing thoughts and participating in popular discussions.
User Base: Twitter's established and diverse user base is one of its most valuable assets. On the other hand, Threads benefit from Instagram's massive current user base, allowing it to grow and retain a thriving community swiftly.

Overall, Instagram Threads positions itself as a more conversation-focused, user-friendly alternative to Twitter. It blends the best features of Instagram's user-friendly design and Twitter's conversational platform to create a one-of-a-kind social media experience. While Threads is still in its early stages, its emphasis on promoting meaningful, public dialogues might position it as a viable challenger in social media platforms.
Looking Ahead: Instagram Threads' Future
As the social media landscape evolves, Instagram Threads has established itself as a platform with enormous potential. Threads, which Meta, formerly Facebook, supports, is more than another social media app. It is a planned move by one of the influential digital organizations intending to redefine how we interact with one another online.
Meta's Threads Vision
Meta's Product Chief, Chris Cox, has articulated a vision for Threads focusing on security, usability, and durability. This is reflected in the app's design, which fosters a more intimate and concentrated social media experience that prioritizes meaningful involvement over mindless scrolling.
The goal is to provide creators with a "stable home to build and grow their audiences." Threads are about building communities, facilitating conversations, and providing a more inclusive platform for people to express themselves. Threads is positioned to become an appealing platform for creators and influencers looking for better ways to communicate with their fans by prioritizing user experience.
The App's Potential Growth and Development
Instagram Threads will continue to expand and flourish in the future. While the app is still in its early stages, its integration with Instagram's massive user base gives it an advantage that other social media start-ups do not have. Thanks to this factor and Meta's resources, thread is a formidable player in the social media sphere.
Threads' future development may include including new features, the refinement of current ones, and incorporating user feedback to improve the overall user experience. The app's ability to capture the spirit of online communities and conversations provides a competitive advantage in a market increasingly focused on personalization and meaningful engagement.
Rise of Instagram Threads
Instagram Threads is a departure from social media norms. Rather than emphasizing content consumption, it encourages communication and community. Thread is a promising challenger as social media users seek platforms that provide more genuine, in-depth conversations.
Threads' connectivity with Instagram, user-centric design, and Meta's support all point to a bright future. While the road ahead will undoubtedly be difficult, Instagram Threads appears ready to carve a significant niche in the social media ecosystem.
Watching Threads grow and expand reminds us that the future of social media is in our capacity to connect, participate, and create meaningful conversations.
Instagram Threads is more than just a Twitter replacement; it's a new take on what social media can be. Learning how to use Instagram Threads, whether you're a creative, a casual user, or a company, could be a critical step in navigating the future of online connection.
Follow me on Instagram for more such tips on Digital Marketing, Social Media, Online Business, Leadership and AI.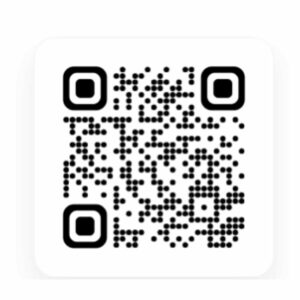 What are the Threads on Instagram?
Instagram Threads is an innovative standalone app from Instagram that focuses on enhancing the conversation experience. Unlike Instagram, Threads is centered around text-based posts and discussions rather than visual content. The design is reminiscent of Instagram comments, but with a twist—it incorporates features like replies and re-shares, familiar to Twitter users.
How do I get Instagram Threads?
Getting Instagram Threads is simple! It's available for download on both the Apple App Store and Google Play Store. Once you've downloaded the app, you can quickly log in using your existing Instagram account. The best part? Your Instagram bio can be automatically transferred, so setting up your Threads account is a breeze. Check out mine here – https://www.threads.net/@digicrusader
Does Threads use hashtags?
Unlike Twitter and the main Instagram platform, Threads does not use hashtags. This might seem surprising, but it aligns with Threads' focus on conversations rather than discoverability. There's also no trending section on Threads, making it a more focused platform for engaging discussions.
What is the difference between Threads and Twitter?
Both Threads and Twitter are platforms for public conversations, but they have distinct features. Threads is a spin-off from Instagram, focused on text-based discussions with a character limit of 500 per post—almost double that of Twitter's 280. Furthermore, Threads allows for sharing of links, up to 10 photos, and videos of up to 5 minutes. However, unlike Twitter, Threads currently lacks a sophisticated search function and direct messaging feature.
How do I create a Threads account?
Creating a Threads account is as simple as it gets! Once you've downloaded the app from either the Apple App Store or Google Play Store, launch it and tap on 'Log in with Instagram'. Your Instagram account credentials will be used to set up your Threads account. You can then choose to 'Import from Instagram' for a seamless transfer of your bio. It's a streamlined process designed to get you started without any fuss.